After you came back home, you have to prepare and send your activation log to the national log manager of the country where you have activated the SPNA. The list of national coordinators and log-managers can be found in the National FF Programs Section on the wwff.co website
Attach the proofs of the fact that exactly you operated on the designated days, exactly from the declared reference.
UPD.20.III.2019 Important note:
Necessary proof, confirming that you have been on the corresponding SPNA in the corresponding period are GPS tracks of the activator's arrival to the site and departure from the site in format of GPX or KML (KMZ) files recorded by activator's navigation device (automotive or touring GPS-navigator, smartphone).
Additional proofs can be as:
photographs of information boards, signposts, warning signs etc. of the declared SPNA;
your selfies (self-portrait photographs) with these information boards, signposts, warning signs on the background;
photos of the screen of your GPS-device with the geographical coordinates of the place with your deployed equipment on the background;
receipts, checks and tickets confirming your visit to the territory of the declared reserve and national park in the relevant period.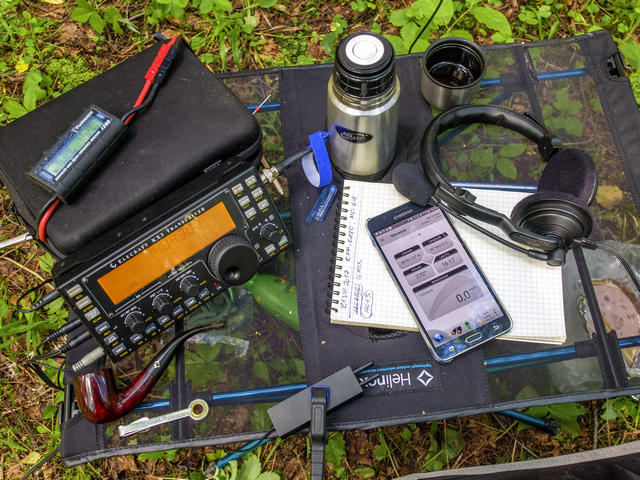 It is better if your photos have geotags and timestamps in EXIF. When processing in photo editors, these tags, available in the source file, are likely to be deleted if you do not take care especially for their safety.
The principle of "Never too much of a good thing" is quite applicable in our case too: more proofs are better than less proofs.
Log manager or national coordinator will check your log and proofs, makes sure that it meets the requirements of WWFF and upload it to the WWFF database called WWFF Logsearch.
The reference will be credited to both you and the hunters, who have made QSO with you, since the moment of this download. You can see the result on your statistic page in WWFF Logsearch (you can see the minimum of the overall statistics until not logged in).
---
Contacts:
Log manager: UA3LMR —
National coordinator: RN3ANT —
---
Confirmation of an Activation