Details
Results of "Field Flowers" outdoor QRP Marathon in 2016. Awarding
The "Field Flowers" QRP Marathon in 2016 was attended by 58 hams from 7 countries (ES, EW, JA, LZ, UA, UR, Z3). Moreover, the number of participants was growing from month to month. Of a total of 39 stations continuously participated in the Marathon and its activities.
The Seasonal activity days were carried out four times during the year, each of them was attended outdoors by 17 to 28 QPR fans.
Marathon participants came outdoors more than 700 times, almost 500 of them — to new for themselves places. In total 8714 QSOs with all six continents has been held in the Marathon, 4442 QSO by CW, 3772 QSO by Phone modes and 500 QSO in digital modes. 488 QSO was established through SAT-repeaters.
Details
The updated version of the website
What's New:
The content of 2016 is moved to the archive, still remaining accessible for reading;
Rules and schedule of seasonal activity days in Marathon 2017 are published;
Ranking tables with the results of the first participants of Marathon 2017 are published;
Marathon participants can now to publish participation reportages, stories, reviews on the participation in their blogs at the site;
Marathon participants can now announce their outing in a special calendar;
Appearance of the site is slightly modified, it became less heavy and more readable in our opinion;
A more advanced and user-friendly navigation, a much more flexible layout.
Working on the site is not finished yet, the new already quite able to work features — blogs and calendar — still require some fine-tuning. We will inform our registered users about new features and changes at the site in our subscription lists.
If you notice any broken or improperly working links, improper operation of any features, etc. "bugs", please tell us in the forum thread "Замечания к функционированию сайта" in Russian or English.
73! Stay in touch.
---
Details
Special prize for most distant QSO
We announce a competition for all Marathon participants for most distant QSO by CW, SSB and DIGI in two groups: QRP (5 watts) and QRPP (1 watt). An additional prize will be issued for most distant QSO established by power 500 mW or less.
Application with:
— call sign;
— QSO data;
— equipment and power used;
— distance from applicant to the correspondent;
— both WW-Locators
should be sent until January, 10 2016 to e-mail This email address is being protected from spambots. You need JavaScript enabled to view it..
Subject of your message should contain your callsign and word "competition".
The results of the competition will published on our website of 17 January, 17 2017.
---
Details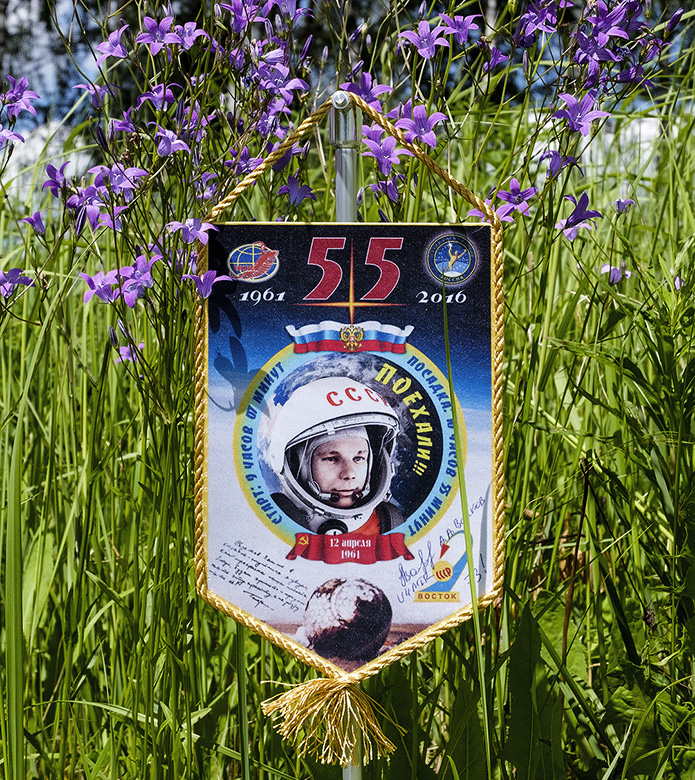 Jubilee pennant issued in limited edition by Yuri Gagarin's Cosmonaut Training Center is signed especially for us by Russian Cosmonaut Alexander Volkov, U4MIR. Granted by Club Station RT3F of Yuri Gagarin's Cosmonaut Training Center.
---